With more than 30 years of combined experience, the advisors of Bisdorf Palmer, LLC, serve in a team capacity to each client.
The Financial Planning Coordinator – Bridget's Unique Role
The chief role of the financial planning coordinator is to start the onboarding process for new clients and the annual review process for existing clients by helping them articulate their vision of all that they want to accomplish with regard to their financial lives.
The Wealth Planner, CFP® – Luke's Unique Role
The wealth planner's chief role is to coordinate with the advisor team by ensuring that we have accurately captured the client's complete financial data, necessary for accurate diagnoses; drafting a financial plan with recommendations optimized to the client's goals and needs; and communicating his findings and recommendations to the client and wealth coach, who will partner together to further refine those recommendations.
The Wealth Coach – Brian's Unique Role
The wealth coach's chief role is to help clients translate their plan into action—to bridge the gap between planning and achievement. Helping clients find joy in their journey, identifying small changes that produce large benefits.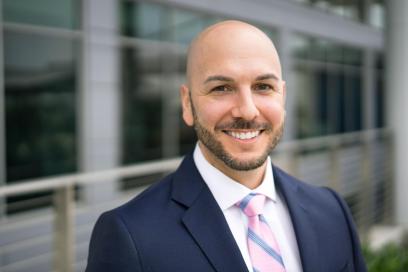 Brian Bisdorf (MBTI: ESFP) grew up in the suburbs of Indianapolis, Indiana. With a deep interest in computer technology, Brian earned a degree in computer programming from a local community college but discovered instead that helping people find solutions to real-world problems was his real passion.
Continuing his education through work, Brian sought mentors among the most influential and successful people he encountered. He studied the books they'd recommend, learn from their combined experience, and adopt new habits that eventually led him to a career in finance.
Becoming a financial advisor amid the Great Recession, Brian discovered his gift for helping people manage their emotions, maintain a long-term focus on their goals, and take full advantage of the recovery that was underway.  Wanting to help clients prepare for retirement and navigate major life changes, especially divorce, Brian became a Certified Retirement Planning Consultant™ (CRPC®).
Aspiring to create a new type of firm where planning is properly viewed as a foundation for action and the degree to which clients fulfill their aspirations is the measure of success, Brian co-founded Bisdorf Palmer, LLC. With a gift for getting others enthused and energized around any project, and good at identifying small changes that bring large benefits, Brian makes an ideal wealth coach. In this capacity, it is his chief aim to help clients understand the actions their plan requires, prioritize their decisions, act, and find joy in the process.
"Five years from now, you're the same person except for the people you meet and the books you read." — John Wooden

Professional Designations and Registrations
CRPC®
FINRA Series 7 and 66 securities registrations
Investment Adviser Representative of Commonwealth Financial Network®, Member FINRA/SIPC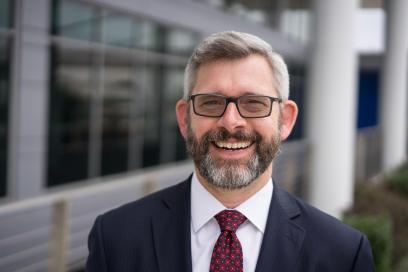 Luke Palmer (MBTI: INTJ) recalls being interested in how money and business work at an early age. His father's career as an accountant, comptroller, vice president, and CFO, taught him to read 10-k filings and EBITDAs and would occasionally discuss business matters with him while in high school. Having a talent for music and an interest in theology, Luke chose to pursue a career in music.
He earned his bachelor of arts degree (in music composition) from Western Washington University, where he met and married his wife Bridget of 28 years. Luke then earned his master of music and doctor of music degree (also both in music composition) from the University of Cincinnati, College-Conservatory of Music on a full scholarship.
When Luke's father was diagnosed with frontal temporal dementia, the Palmers moved to Pennsylvania to help his mother with caregiving. Luke secured a position teaching at Penn State Berks. Several years later, having received a couple of offers from universities, became a financial advisor with Edward Jones.
After 11 years working as a solo advisor, Luke, with Brian Bisdorf, developed a multi-professional practice where advisors share stewardship over client relationships and leverage the collective talent of the team to deliver the full scope of services to clients in a fiduciary capacity.
Being a natural problem solver, with the ability to see the structural problems and anomalies in a complex system (such as a financial plan), his role as a wealth planner fit quite naturally. Luke is responsible for ensuring that financial plans help clients accumulate, grow, enjoy, protect, and, eventually, transfer as much wealth as they are able.
Luke and his wife, Bridget, live in Fort Worth, Texas. He enjoys reading books on a wide range of topics, podcasts, exercising (best medicine in the world), quality time with family, and travel. Despite having lived throughout the country (in Illinois, Alabama, Kansas, Washington, Ohio, Kentucky, Michigan, and Pennsylvania), they consider Texas home.
"I believe that if you show people the problems and you show them the solutions they will be moved to act." — Bill Gates
Professional Designations and Registrations
CERTIFIED FINANCIAL PLANNER™ professional
AAMS®
FINRA Series 7 and 66 securities registrations
Investment Adviser Representative of Commonwealth Financial Network®, Member FINRA/SIPC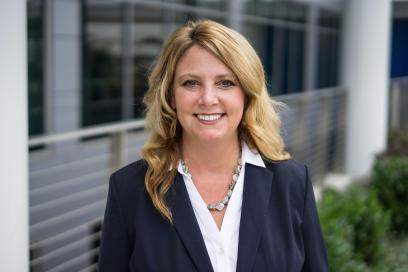 Bridget Palmer (MBTI: ISFJ) Grew up in a military family, with her early interests being academics and all things equestrian. Bridget earned her bachelor of music degree in opera performance from Western Washington University where she also met her future husband Luke Palmer, and have been married since '91.
In the subsequent years, she had three children and held varying positions in administration, management, and bookkeeping. Through her life journey, she discovered that her true calling and her source of joy in life lie in helping others, deriving satisfaction in doing things for others, her employer, her team, and their clients. Bridget has been a licensed advisor since 2014 and helped launch Bisdorf Palmer in 2019.
Bridget enjoys singing (whether it be at church, her music club, or karaoke), hiking, pets, reading, gardening, crafts, travel, and spending quality time with family.
Finances can be very complicated, and Bridget's genuine caring for others, attention to detail, and attentiveness to people's personal needs. By helping people simplify this aspect of life and focus on living their life to the fullest, she liberates them from their anxiety about their money.
"Each person must live their life as a model for others." — Rosa Parks
Professional Designations and Registrations
CRPC®
FINRA Series 7 and 66 securities registrations
Investment Adviser Representative of Commonwealth Financial Network®, Member FINRA/SIPC
Address
201 American Concourse, Suite 310, Fort Worth, TX 76106
This communication is strictly intended for individuals residing in the state of TX. No offers may be made or accepted from any resident outside these states due to various state regulations and registration requirements regarding investment products and services. Investments are not FDIC- or NCUA-insured, are not guaranteed by a bank/financial institution, and are subject to risks, including possible loss of the principal invested. Securities and advisory services offered through Commonwealth Financial Network®, Member FINRA/SIPC, a Registered Investment Adviser. Privacy . Copyright © 2021